Who we are
Our Founder

The visionary behind Trans Himalaya Outdoors, Mr. Bhaskar Das's rendezvous with adventure started with his participation in an adventure camp when he was just 14 years old. This event sparked the fire in him and he completed his first adventure course from the Himalayan Mountaineering Institute, Darjeeling at the age of 16. His unparallel passion for adventure and love for the mountain was the fuel which drove him forward.

He completed his Basic Mountaineering, Advance Mountaineering and Method Of Instructor (MOI) course from HMI and was engaged as an instructor there for a couple of years. This led to the making of a seasoned mountaineer and adventure trainer. To polish his skills for international standard he went to Nehru Institute of Mountaineering (NIM) to undergo Liaison Officer (LO) course.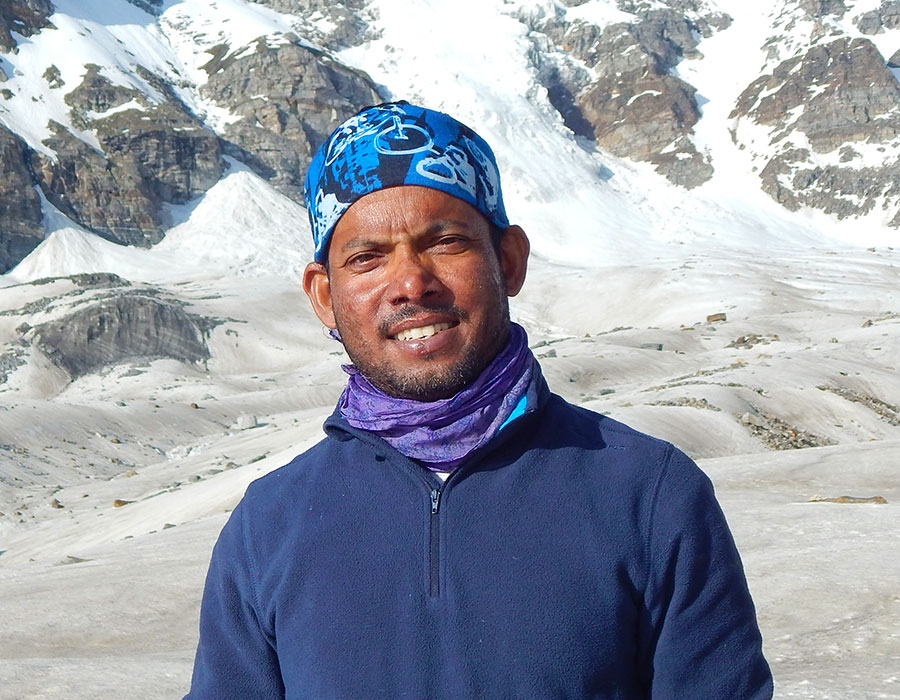 Till date he has played an active part and succeeded in 17 mountaineering expeditions in the greater Himalayas of which 10 was led by him and rest as Climbing Leader & Member. As a LO of Indian Mountaineering Foundation (IMF) he has made a mark and accompanied 06 mountaineering expeditions with foreign nationals. Bhaskar has left his footprints during his several High Altitude Trekking Programme in Indian Himalayas as Tour / Trek Leader which includes places where few dare to go like the unknown paths.

His journey in the outdoors has taken him across varied challenges as he has volunteered in around 60 Adventure Camps & Courses, since 1994 as Instructor / Chief Instructor / Director of Field Training / Resource Person. During these assignments he has trained school & college students, corporate personnel & general public with utmost care and guaranteed safety and satisfaction. Before starting his independent venture he spent some time working for well known Adventure & Community based leading tourism house of east & northeast India as Head-Adventure & Voluntourism Division and had an exhilarating experience handling Adventure (trekking, expeditions, courses and camps) groups from various parts of the globe. This experience helped him to develop a professional approach and to identify the existing loopholes in the trade and rectify them to upgrade the services provided to a visitor. His advanced technical skills, in depth knowledge of the region, hands on ground level experience and an inborn quality of excellent interpersonal skills moulds his personality which is truly apart from the rest and the best in the field of community based adventure tourism in the Himalayan region.