Who we are
Our Team

The beauty of the mountains, the mountain folk and their culture was a major inspirational factor behind the establishment of Trans Himalaya Ooudoors. It was clear in our mind that involvement of the local people in the team was the best way to return the gratitude to the mountains. Sticking to this principle the team THO comprises of local guides who are well versed regarding the terrains and its challenges. The service providers ranging from transporters to the kitchen staffs all include people from the place where the adventure activity is to be undertaken. This indirectly paves the path towards sustainable tourism in the area where the local community share their expertise and receive remuneration in return.

Whatever be the destination THO has through these years in the trade developed a solid network of local service providers who have proved that they can cater to the need of the clients from all over the world.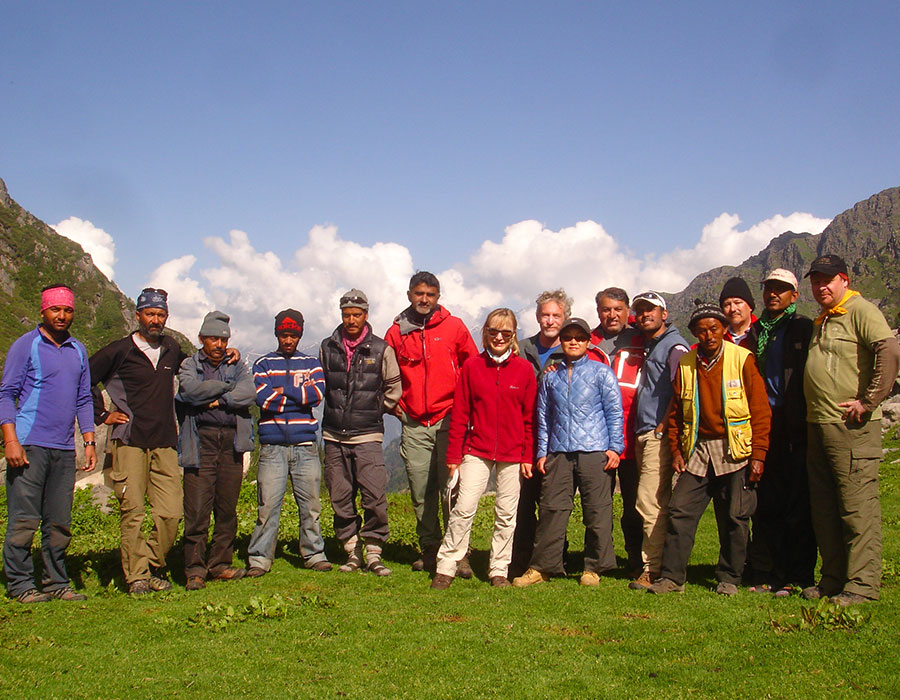 To keep up with the global demands the local workforce is constantly upgraded on the knowledge regarding maintenance of high quality in service, hygiene and safety. They are guided constantly so that the visitors may return convinced to the core that the local community is well equipped to satisfy the clients. The clients also feel a sense of satisfaction as they have been a part of responsible tourism and helped to financially uplift mankind living in remote areas of the world.